The All-steel Weighbridge VS5020S
The All-Steel VS5020S weighbridge is an extremely versatile and robust weighbridge suitable for use in the most arduous of environments.
These weighbridges have 40% more steel than others on the market and are renowned for their accuracy and durability.
Designed by Precia Molen Shering, a long-time market leader in weighbridge technology, it can be either surface mounted or pit mounted and has the option of a vehicle guidance system.
The VS5020S achieves a low profile dimension of only 34cm whilst retaining incredible strength and rigidity.
The steel weighbridge is constructed using 12.5mm on the plain (15mm over pattern) thick Durbar chequered steel plates. Platform plate seams are all continuously welded
Surface treatment (CPS) consists of a special high corrosion-resistant surface coating system reducing the likelihood of adverse affects from environmental conditions such as rusting.
All load cell cables are enclosed in flexible stainless steel conduit to protect against accidental or vermin damage.
The standard VS5020S weighbridge is 3m wide.
It is available in platform lengths of 8m, 10m, 12m, 15m, 16m and 18m.
Other sizes can be manufactured on request.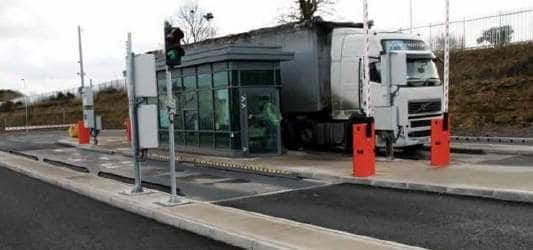 The other products in the range