Transportable & Hire Weighbridges
Transportable weighbridges are perfect for sites where the entry and exit locations may change, such as road construction, temporary quarry, or landfill sites and to enable the continuation of weighbridge operations while an existing onsite weighbridge is being repaired.
Innovatively designed they can easily be transported and repositioned without the need for extensive foundation works, ensuring your day-to-day operations run to schedule.
A transportable weighbridge is :
Accurate and reliable
Built using one of our portable weighbridges with the addition of load distribution plates and steel ramps thus reducing civil works requirements
Built and finished to the same high-quality standard as the rest of our weighbridge range
Secured onto a flat concrete roadway using bolts that are drilled and fixed into the concrete
If you require a non-standard size weighbridge please contact us.
We have a fleet of weighbridges available for short and long-term hire.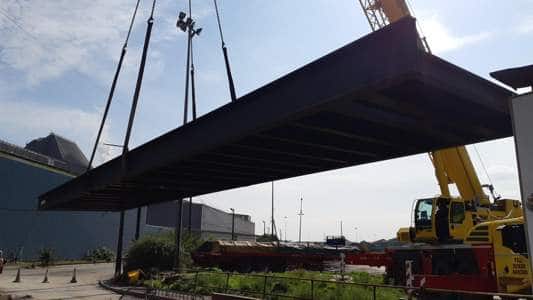 The other products in the range