Weighbridges VS800
The new range of VS800 weighbridges is designed to adapt to all environments and can be installed without the need for a crane on site.
3 different models for your specific needs:
a portable weighbridge (mobile work site, temporary installation),
a concrete weighbridge cast in factory a that can be shipped in a container and be installed on-site easily and quickly,
a weighbridge allowing for the shipping of several weighbridges in a single container and necessitating only a small amount of concrete to be cast on-site.
As standard, these three models of the VS800 range can be installed in a pit, aboveground, or on compacted ground.
Thanks to their design – straight sides, ground clearance – the weighbridges of the VS800 range prevent foreign body retention and facilitate cleaning.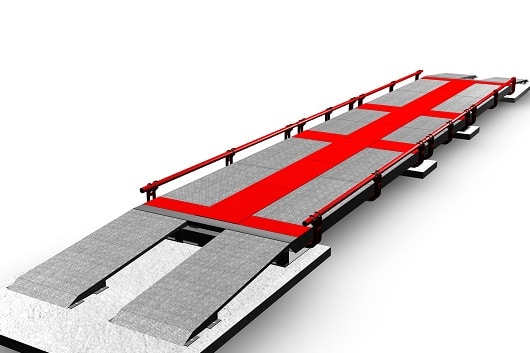 The other products in the range